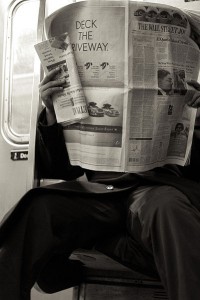 Georgia Delays Execution Amid Drug Protocol Change
Bees Make a Living on Early Honey Store
Plan to Close University of Missouri Press Stirs Anger
Virginia's Anti-Gay Adoption Law Takes Effect
Eagle Scout Axed as Summer Camp Officer for Being Gay
Mississippi Tries to Hide Lesbian Again
Louisiana Gay Dad has No Legal Rights when Ex-Partner Leaves State with Boy
More Issues Getting Georgia Driver's License, Especially for Women
'Pray for Rain:' Mississippi River at Severe Lows
Broken Promises: New Mississippi Laws Testify to Society's Respect for Marriage
Alabama's Virgin Mary Shrine: Next Catholic Pilgrimage Site?
Friendliest City Title Goes to Kentucky Town
Southern Living Introduces First SEC Tailgating Cookbook
Southern Culinary Icon Speaks in Athens
'American Versailles' = Temple of Excess
Arkansas Woman Wins $1 Million After Re-Entering Lotto Ticket
Maryland Line Yard Blooms with 420 Daylilly Varieties
New Civil War Marker Unveiled in Northwest Arkansas
EDUCATION/SCIENCE (TOP)
Missouri Book Challenges Run Gamut in Rationale, Results
Tennessee Condom Lesson Spurs Ban on Promoting Sex Acts
Maryland Student Achievement Bests Nation
Can Georgia Learn from Tennessee's Review of New Teacher Evaluations?
Is Louisiana the Future of Georgia's Education System?
Maryland Leaders Team Up to Support Dream Act
Florida Colleges Plan to Lead Nation in Graduation Rates
Maryland's Tech Education Effort Does Not Compute
Most Virginians Approve of UVA's Reinstatement of President
University of Alabama-Birmingham Study Focuses on Breakfast Choice, Burning Fat
Residents Voice Concerns Over Release of GMO Mosquitoes in Florida Keys
Florida Scientists Study Sharks' Health after Catch 'n' Release
ENVIRONMENT/HEALTH (TOP)
Florida Fish & Wildlife Seeks Input from Saltwater Fishermen
U.S., Tennessee in Clean Water Pact with Chattanooga over Sewage
Arkansas Receives Drought Designation, Waits for Programs
Missouri Drought Declared Natural Disaster
Missouri Fire Risk Labeled Worst in Nation
Saharan Dust Changes South Florida Skies
Mississippi River Trail Designated Part of National System
South Carolina's Rural Energy Efficiency Effort Goes National
West Nile Virus Outbreak Expands in South Georgia
Once Focus of Health Law, Those in Poverty May be Left Out
Florida Family Enmeshed in Needle-in-Food Crisis
South Carolina Mother Leaves Hospital after Flesh-Eating Disease
Maryland to Use $18 Million from Alcohol Tax for Expanding Health Program
Governor's Executive Order Creates Kentucky Health Benefit Exchange
2 Mississippi Mayors Promote Healthy Living with Michelle Obama
2 North Carolina Quarter Horses Euthanized for EEE
PUBLIC SAFETY/DEFENSE (TOP)
Maryland Wildfire Crew Members Save Woman's Life While on Assignment
SPLC Opposes Dismissing Birmingham Police from Pepper Spray Lawsuit
Alabama Lawmaker, Businessman, Lobbyist Sentenced in Bingo Corruption Scandal
Alabama's Attorney General's Office Involved in Ongoing Corruption Investigation
Missouri Sisters Slain in Meth-Fueled Double Murder
Kentucky Widow Revives 1991 Cold Case
Convicted Florida Killer Suspected in Massachusetts Cold Case
Maryland Man Accused of Raping Student Pleads Guilty to Lesser Charges
Escaped Louisiana Inmate Drives Unmarked Police Car 1,800 Miles
Man Injures 17 in Alabama Bar Shooting
Elderly Floridian Shoots Cafe Robbers, Unlikely to Face Charges
Suspect in Michigan Sisters' Slayings Found Dead in West Virginia Cabin
3 North Carolina Men Charged with Illegally Possessing Elk Antlers
West Tennessee Pastor Arrested in California
Bomb Threat Unfounded at Georgia Military College
$1.4 Million Set Aside for Louisiana Homeless Veterans
BUSINESS (TOP)
U.S. Builders Start Most New Homes Since October '08
Florida Privatizes Prison Healthcare
Court Reinstates Wrongful Termination Claim Against Mississippi Utility
South Florida Provides Hub for Hispanic-Owned Businesses
Florida Jobless Rate Falls as Workers Drop Out
Arkansas Rice Farmers Sue RiceTec over 'Defective' Hybrid Rice
Arkansas Corn Crop Looks Good, Harvest Will Tell
Maryland vs. Virginia: Tax Returns
Verizon Reaffirms Commitment to Maryland's Minority Business Enterprises
Coalition Offers Vision for Gulf Restoration
Florida Utility Officials Call Duke's Rogers to Testify
Duke Energy Asks North Carolina to Postpone July 20 Hearing
Virginia Eagle Distributing Saves Money by Going Green
Southern Tide Expands Apparel Collection with Flipjacks™
POLITICS For additional regional political coverage, visit our sister site: The Locust Fork News-Journal (TOP)
Tennessee Tea Partiers Want Governor to Stop Employing Muslims, Gays, Democrats
Georgia Switches to Single-Drug Method for Executions
Another Abortion Showdown in Virginia
Georgia Officials Seek Access to Immigration Database
Florida Voter Purge Fight Isn't Over
Florida's Economy, Unemployment Face Uphill Battle
Tennessee Republican Upset at NRA Ambush of GOP Members Against 'Safe Commute' Bill
Arkansas Congressmen Fight to Repeal Affordable Health Care Act, Protect Their Health Care Plans
DHS: Arkansas' Savings Would Exceed Medicaid Expansion Costs
Florida Counties' Medicaid Bills Slashed
Moody's: Louisiana Medicaid Cut is 'Credit Negative'
Cuccinelli: Virginia Should Opt Out of Medicaid Expansion
Louisiana Alternative Fuel Vehicle Tax Credit Records Withheld
Alabama Solicitor General Explains Philosophies Behind Supreme Court Health Care Ruling
South Florida Lawmakers Slam Citizens Board for Increasing Insurance Rates
Louisiana Alcohol Control Agency Will Hire More Enforcers for New Orleans
North Carolina's Perdue Signs 11 Bills into Law
Scott: Florida State Agencies Should Prepare for 5 Percent Cut
South Carolina House Overrides Haley's Vetoes
Arkansas Legislature Grazes Surface of State Favoritism
North Carolina Democrats Drop Bank of America's Name from Convention Center
Conservatives Divided in Missouri, Wisconsin
Maryland's Casino Foes Become Friends
Battles for Congress Brew in Georgia
North Carolina Voters Pick GOP Candidates for U.S. House
South Carolina Could have 43 Legislative Petition Candidates
Mississippi Republican Watchlist
Obama Camp Hunts for Foreclosed Florida Voters
No Longer a Referendum on Obama
COMMENTARY (TOP)
North Carolina Continues to Struggle with Racial Bias in Jury Selection
As More Georgia Banks Fail, Does Anyone Care?