Category: Elections 2008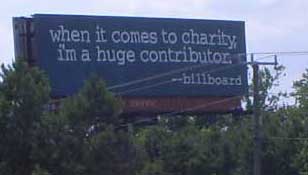 Justified — This sign seems planned to remind North Carolina motorists why it should remain standing during tough economic times.
Perpetual Notions
by Ronald Sitton
NORTH LITTLE ROCK, Ark. (Aug. 3) — You see them every day on your way to and from work, the grocery store, the library, the pool, the folks … but you might not "notice" them except for the occasional message.
In the late 1990s, "Got Milk?" grabbed the attention of passing American motorists before becoming a world-wide campaign. Without knowing the actual returns on investment, it seems the milk industry fared much better than the pork industry's "The Other White Meat" and "Beef – It's what's for dinner" (note: the beef billboards apparently spawned a PETA/vegetarian response).
Around the nation, recession billboards ask Americans to lighten up. Some of you may remember the racy Calvin Klein ads of the late '80s, but apparently the company's newest billboards even messes with New Yorkers. Someone found the time to make a Web site commemorating crazy and funny billboards for the bored to enjoy. But not all billboards are funny:
It's hard to understand the logic behind the use of some billboards.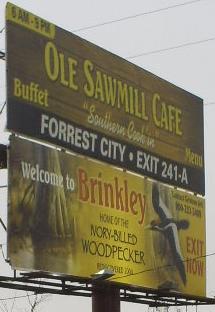 Priorities — Stop to see where the Ivory-Billed Woodpecker might be, but what about where Louis Jordan was? (File Photo)
In Kevin Clark's documentary "Is You Is: A Louis Jordan Story," Arkansongs dee-jay Stephen Koch tells of childhood expectations of seeing a statue of the legendary Rock'n'Roll Hall of Fame honoree noting his hometown of Brinkley, Ark.
Instead he found a lot of promotion for the re-discovery of the Ivory-Billed Woodpecker — but not one billboard tells passing travelers about Jordan. Wouldn't it be better to attract as many travelers as possible during tough economic times, especially when located on a busy Interstate?
Perhaps even crazier: billboards on I-40 westbound promote investment opportunities in Brinkley … right after you pass the Brinkley exit with the next exit nowhere in sight.
Of course now, it's not enough to have a static sign breaking the scenic view as you drive America's highways and byways. Electronic and digital billboards are becoming all the rage. Even the FBI understands how useful they can be with the ability to update as needed. Are they safe? The federal Highway Administration sure seems to think so, especially when they sit in congested areas that give drivers time to sit and watch them.
Some claim business forays into social media represent nothing more than electronic billboards, but somebody's watching. And just when you thought it was safe to go out in the water again … amphibious billboards! What's next? Billboards in space?
But billboards aren't just for business anymore.
GOD, Politics and Education
I'll never forget driving to Knoxville from Clinton, Tenn., and seeing:
"That 'Love Thy Neighbor' thing … I meant that." – God
Apparently, a non-denominational anonymous donor started that campaign. Halfway across the world, the Church of Singapore ran these to get more people to attend church on Sunday.
Some would say religion wouldn't be religion if there wasn't some controversy. You expect atheists to question God's existence, but what about this campaign to "challenge the mindset of a new generation of church goers"? I prefer the approach of The Foundation for Life, whose "Pass It On" series hits really hard.
When it comes to politics, sometimes it's tough to tell who's selling what. Read more: Signs of the Times
MONTICELLO, Ark. — I recently attended the Associated Collegiate Press/College Media Advisers annual conference in Kansas City, Mo. Students seemed worried that the media as we know it will not be there once they get out of school.
Who's to blame them considering the continual death tolls:
http://www.nytimes.com/2008/10/29/business/media/29carr.html
Considering we've just gone from three national daily newspapers to two, who's to provide the news if the profits from the print product disappear? Who's to say the Christian Science Monitor won't figure it out?
http://www.csmonitor.com/2008/1029/p25s01-usgn.html
But just when everyone says newspapers are dying, along comes a historical event and EVERYBODY wants a paper:
http://www.cnn.com/2008/POLITICS/11/06/obama.newspapers.ap/index.html
Personally I believe newspapers will stay around as long as smaller communities exist, and as long as people need something to read while taking public transportation, going to the bathroom or sitting under a tree. Truly, time will tell.


Under the Microscope
by Glynn Wilson
In a world of hurt and bad news as the global economy implodes, there is some good news to report this Sunday morning as the late October air finally begins to cool off the brick walls of The Bunker.
The best news is that the presidential election of 2008 is almost over. One more week of negative TV ads and lying robo-calls and then we can all breathe a sigh of relief and get on with trying to turn this country in a better direction after eight years of black Bush anti-rule.
That is if the Democrats win and we don't have to spend another four years fighting the idiotic conservative policies of the angry John McCain and his right-wing nut running mate Sarah Palin.
The other good news is that with one week and two days to go, the aggregated polling at Pollster.com shows the Democratic Party ticket winning in a landslide on Nov. 4. Let's just hope the lead holds up for a few more days so that Karl Rove's hackers cannot steal another election.
While the not-so-liberal New York Times issued it's reasoned endorsement of the ticket of Barack Obama for president this week, our wildly conservative Republican hometown newspaper just had to extend its losing streak with this hilariously misleading endorsement of McCain.
We are still waiting on the apology from that editorial staff for their two-time endorsement of the dufus president-prince George W. Bush. It's a wonder the racist "pro-life" newspaper sells any papers at all in a city full of liberals and African-American voters. I guess it's safe to say they sell more newspapers in the white-flight suburbs than the city itself. The financial calculation had to be that an endorsement of Obama would have finished off the paper that has lost a significant portion of its staff of late to early retirement packages.
If only they knew how to produce a Website readers could use, they might have a chance of surviving in this new online world. There are a number of us out here who will never forgive them for their role in killing the one Scripps paper in Alabama, The Birmingham Post-Herald, which might have been able to provide the kind of Web journalism this state needs. Other Scripps papers around the country are doing some amazing work, including the Rocky Mountain News in Colorado and the Knoxville News-Sentinel in east Tennessee.
But that's OK, because we have a long-term plan to continue providing a viable alternative to the people of this state who want a FREE free online news source without all the bureaucratic baggage of a conservative chain newspaper where corporate profits rule the editorial roost.
Since we already endorsed the Democratic Party's pick in this race, there's no reason to re-endorse the Obama-Biden ticket. Our recommendation is for voters to check the Big D and vote a straight Democratic Party ticket on the Nov. 4 ballot, not so much as an endorsement of "the man," but to throw the Republican bums out who have screwed up just about everything they can in this country for the past eight years.
It is really hard to understand how anyone can vote for another Republican with the economy in the worst shape since the Great Depression, along with the debacle of the Iraq war, the failures associated with Hurricane Katrina in New Orleans, and the complete loss of trust of the United States by people the world over.
We are concerned with some of Barack Obama's suggested moderate policies, such as his hedge to the private sector on national health insurance. And we were not happy with his vote this summer for Bush's spying bill that gutted the Fourth Amendment to the Constitution.
But we believe he is an educated man with an even-keel personality who can negotiate our way back into the hearts and minds of people around the world. And that should be our number one priority right now. We are going to need the good will of the world to right the wrongs and reverse the bad policies of the Bush-Cheney years.
Our first priority has to be an energy plan that begins to reduce our dependence on oil from the Middle East, a policy that also begins to address the top problem facing the world right now: climate change due to global warming. Even the Bush CIA and Senator John McCain realize that's the world's top problem, although that news gets buried in an election year when, in American elections, no one wants to be labeled a "liberal environmentalist."
Once this election is over next Tuesday, that will be our focus. We will be working to influence the new administration in dealing with our energy and environmental problems, as well as figuring out how to provide health care to every American citizen. While the conservatives will continue to scream about "big government," it's going to take a pretty big government in the U.S. to tackle these problems.
And the fact is, it's going to take a pretty big government, as well, to provide the leadership and incentive structure to fix the shattered economy. Our vision is that the only real future we have is a green future. We can grow our way out of this mess with green technology. That is our only real hope.
NORTH LITTLE ROCK, Ark. — Woe to the national Republican party. You've lost face.
As America begins to see the blame game begin with nine days left until the election, I sense a huge momentum swing. Unlike a former student, I previously did not feel comfortable making an election prediction. But now I do; I just don't know if it's bold enough.
I've been telling everyone that we may see the biggest electorate turn-out in my lifetime. I'm starting to feel it may end up as decisive as 1988. Will the GOP even turn out to vote?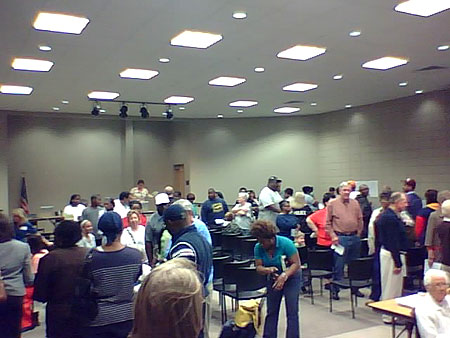 NORTH LITTLE ROCK, Ark. — Moms carried small children on their hips while the pre-teens looked around in disgust. Elderly women moved ahead to sit down while their husbands kept their place in line. Younger men and women spoke in hushed tones. Though crowded, nobody wanted to leave and miss their chance.
Early Christmas shopping? Nope; the line that stretched around the inside lobby of Laman Library held hundreds of citizens taking the opportunity to vote early as Arkansas' polls opened Monday, Oct. 20.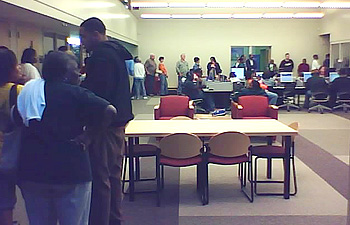 I arrived around 11:10 a.m. after purchasing $2.23 gas at the Indian Hills Kroger on John F. Kennedy Boulevard. I thought the gas line was long, but I wasn't prepared for the line to vote. The last time I practiced early voting, it was an in-and-out affair as very few people took advantage.
That's not the case this year. Luckily, I kept speaking with a corrections' officer through the wait, passing the time and being continually amazed at the numbers of people who kept pouring in the doors. I'm sure he said something about the turnout first, maybe along the lines of "This just shows people want a change." I just remember saying it did my heart good to see so many people wanting to exercise their Constitutional right.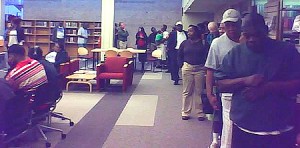 We discussed the issues while moving inch-by-inch, around the outside wall while trying not to disturb the library patrons working on the computers but having no choice but to glance at their computer screens as we moseyed by. A middle-aged woman tried breaking in line. No one said anything to her, but she must have gotten hot under the collar as the stares could've sent knives into her back; she finally moved to the end of the line, all the way back across the lobby.
As 11:15 stretched to 12:20 and we'd made it but halfway around the lobby, I decided it'd be a good idea to call work and let them know I might be late. "It shouldn't take too long. Now that I'm here, I want to make sure I vote," I told Amy Meeks, the secretary of Arts & Humanities at the University of Arkansas at Monticello. She replied that it was not a problem and she'd let the dean know.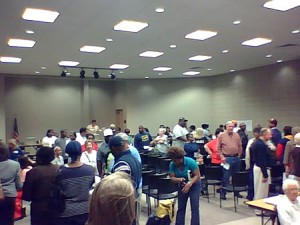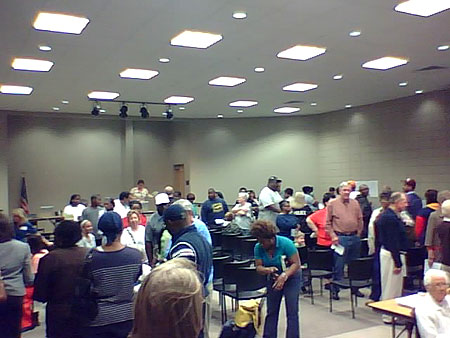 It takes roughly an hour-and-a-half to two hours for the 100-mile drive between North Little Rock and Monticello. I knew I'd be pushing it, but I'd already stood in line this long. Usually, I am not the type to wait in line at a grocery store; I'll leave the buggy and come back later. The only similar-type lines I've ever found worth the wait were for student tickets to the University of Tennessee-University of Arkansas football game in 1998 and for student refund checks while an undergraduate at the University of Arkansas at Little Rock. But to vote? I feel this election undoubtedly deserves the same rapt attention as refund checks and football tickets.Read more: Early Voters Unfazed by Long Lines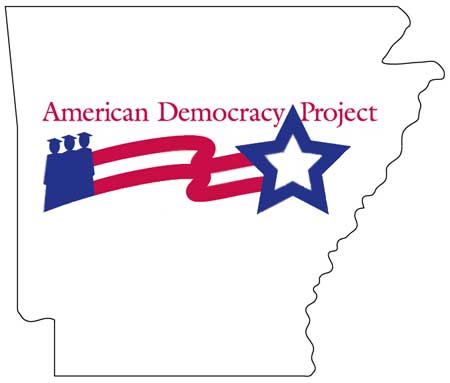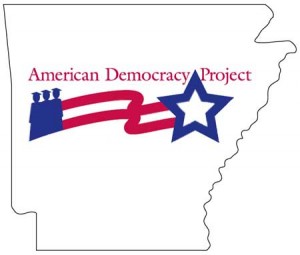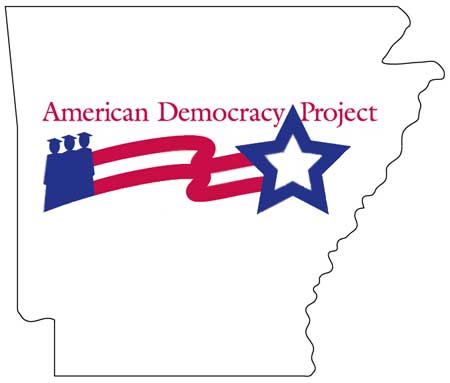 UAM PRESENTS 2008 ELECTION ISSUES FORUM
MONTICELLO, Ark. – You've heard the candidates, now it's time to also consider the issues.
Attend the 2008 Election Issues Forum at the University of Arkansas at Monticello in the University Center Green Room on Tueday, Oct. 21 at 7 p.m.
Brought to you in part by the UAM American Democracy Project, the UAM Journalism Club, and the UAM Speech and Debate Program, this event promises to educate the public about ballot initiatives prior to the Nov. 4 election.
Supporters and opponents of the ballot issues facing Arkansas voters will speak about the proposed State Lottery, Unmarried Couples Adoption Ban, Water Bond Act and more. Confirmed interest groups sending representatives include the Family Council of Arkansas, Hope for Arkansas and Arkansas Families First.
Audience members in this Town Hall-style forum will submit questions for the candidates to answer following the discussion of each issue.
NORTH LITTLE ROCK, Ark. (Aug. 29) – OK, I lied. I will talk about politics.
Been watching the presidential race with a LOT of interest, especially in terms of who each candidate chose for a running mate. As I may have noted before, the grapevines seem to wonder how long either will actually make it as president due to a) age or b) unfortunate events.
I blogged about McCain not needing Condi though the Republicans would consider her a two-fer. I kept saying Obama needed Hillary because any potential right-wing terrorist wouldn't know where to aim the cross-hairs. I can respect Obama's choice of Joe Biden as his populist stance will play well with many undecided voters across the nation. I believe Obama's speech (along with the Clinton endorsements) probally fixed the fractured Democratic base following a tough primary. And the show last night … though not up there with the Chinese Olympic ceremonies, still perhaps the most impressive convention ceremony I've seen going on 40.
So I know McCain needed a bombshell of his own. I just didn't think it'd be Alaskan Gov. Sarah Palin. That's right, the same governor whose husband works for BP oil. Perhaps McCain's cabinet could be more committed to oil interests than Bushs. It'd be a high standard to pass as Bush's first cabinet completely fit into Big Oil's back pocket; the cheapest millionaire had an oil tanker named after her, i.e. the Condoleeza Rice.
According to the Defenders of Wildlife Action Fund, Palin actually sued the U.S. Fish and Wildlife Service to remove the polar bear from the endangered species list, putting special interests above science while looking for ways to drill the Artic National Wildlife Refuge.
For those wanting to drill in ANWAR, have you ever considered the oil industry already owns millions of reserves that it hasn't started drilling yet? Or that drilling oil won't even make an immediate dent in the price of oil? Haven't you been listening to T. Boone Pickens, an oil man with a plan?
I digress.
I do find McCain's choice odd. Perhaps he thinks America cannot find out enough about his running mate in the run-up to the election. After all, she's from Alaska. That would've worked 30 years ago, John. You know, back before Al invented that thing called the Internet.
NORTH LITTLE ROCK, Ark. (July 31) – I'm finally home from a whirlwind tour of the Southeast. Our route wound through Arkansas, Tennessee, Alabama, Georgia, Mississippi, Florida and North Carolina.
I saw regular gas prices as high as $4.25 (Florida), though we consistently paid $3.98 per gallon. And as gas goes up, prices for everything else increase. We easily doled out more money for this year's vacation than at any time previous — and that's even staying with family and friends for the vast majority of the break.
I found it enlightening to see TV commercials by oilman T. Boone Pickens saying that America needs alternative energy. Apparently, John McCain wasn't listening. The candidate and his oil cronies promise gas prices will drop if we start drilling off-shore.
I don't buy it. If we continue to rely on the same policies that got us in this state, we're doomed to repeat the process.Read more: Shortsightedness causes transportation pains
NORTH LITTLE ROCK – In spring 2007, I swore to more than one person that I would not get caught up in the presidential campaigns until it was actually time to vote. For more than a year I tried to keep my promise.
So … I lied. Isn't that what politics is about?
I had no intention of lying, but I got sucked in watching the hyperbole about this historic event unfolding before our eyes. At this point, no matter what happens, the general election will feature two historic contenders – even the Republicans can claim to be running a minority with one of the oldest candidates ever. Be prepared for a media wave even worse than this come election time.
When I tried to stay away from the election, it ran into me. While teaching a literary journalism course at the University of Arkansas at Monticello, I tackled Hunter S. Thompson, proponent of Gonzo journalism, as an example of ethical issues within the genre. To prepare, I read "Fear and Loathing on the Campaign Trail '72," a book cobbled together from Thompson's Rolling Stone articles.
Thompson is Thompson, and those of you who haven't read him may not appreciate his spot-on analysis of political machinery at work. He never claims to be sober in his analysis, but history relies on words and deeds more than state of mind. More than a few times I've told students that Barack Obama must read FLCT'72 if he wins the nomination, if only to keep from repeating the mistakes of history. If he will be the candidate of change, don't disillusion those who want it. Salon elegantly laid out the Democrat Party's quandary recently.
As I read FLCT'72, I marveled at the similarities to the current election, e.g. the importance of a minority candidate. Though not prominent in Thompson's book, Shirley Chisholm ran for president as the first black woman candidate ever. Chisholm considered her candidacy as viable, even if the media largely disregarded it as an anomaly. I wonder what she would think about this election; i.e. are the Republicans correct? Is the country still not ready for a minority president? I believe Chisholm would claim it is, but she was an optimist.
Of course, 1972 also marked the last assassination attempt on a candidate, i.e. George Wallace, who believed the country was not ready for much of anything minority-wise. Recently, a few black students came up to me with a print-out of an online dispatch that claimed the Ku Klux Klan plans to kill Obama. They asked if it was true. I didn't see a Web address on the print-out, so I searched truthorfiction.com and snopes.com and only came up with the satirical newspaper clipping claiming the KKK endorsed Obama. (By the way, that proved to be false.)
I wish everyone in the United States would grow past shooting people with whom they disagree. Unfortunately, history shows serious threats of change often bring out the worst in people. I do not think the Klan is any more likely to target Obama than an ultra-right wing fundamentalist is going to target Hilary Clinton; even less likely would be someone pissed about immigration targeting John McCain. I hope and pray we as a nation have grown to the point of letting our differences being decided at the ballot box instead of ending in a pine box. But I digress.
***
Regardless of the election's outcome, America has been forced to reassess race, first with the anniversary of the '57 Little Rock Central High Crisis, Katrina and Jena 6; more recently with the "race discussion" initiated by Obama. In the past month I've heard Black leaders including Obama, Condoleeza Rice and Julian Bond face the race issue simmering throughout America since my youth.
I applaud them for doing it.
Of course, Obama had no choice. Read more: -isms Dominate Politics, Intrude on Life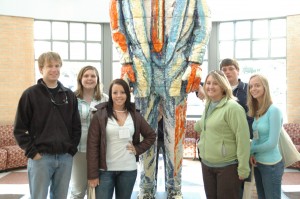 As Super Tuesday looms, commentators question whether younger participants might make a difference in the next general election. Many contend younger participants must get involved in the process for democracy to truly work, but younger voters historically refuse to vote in large numbers.
Yet over two days in the fall semester, more than 50 college and university students started their involvement by participating in the third annual conference of the American Democracy Project's Southern Consortium at Kennesaw State University in Kennesaw, Ga. Conference coordinator Michael Ross, KSU's associate professor of middle grades education, confirmed that 81 people – 51 students and 30 faculty or staff members – registered for the conference.
ADP seeks to produce graduates who understand and are committed to their roles as citizens in a democratic republic. Currently, 228 institutions in the American Association of State Colleges and Universities participate in the project.
"How can we drive the commitment to civic engagement to the core of the academy?" KSU's Provost Lendley Black asked a room full of college and university students, professors and administrators prior to Associate Dean Michael Heard introducing the Alabama circuit judge who ruled against the Ten Commandments' Judge in the late 1990s. "Too many students see citizenship as an on-again, off-again activity."
Adjudicating Democracy
Alabama Circuit Court Judge Charles Price provided insights into continuous citizenship during a plenary address to the ADP-South conference. Price's ruling that the courtroom display of the Ten Commandments was unconstitutional brought death threats but earned him both the Wiley Benton award, honoring the lawyer of the Little Rock Nine, and the John F. Kennedy Profile of Courage, which chose Price as Alabama's first black recipient.
"I respect people of faith for I am one of them," Price said. "As a judge however, I will do what is legal and what is right."
Continue this article.