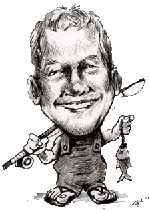 Around the South
by Ronald Sitton

As the academic calendar rolls, summer recedes. Now's the time to say goodbye to your favorite beach and prepare for the fall onslaught.
Of course, that means back-to-school specials. For those planning to get a post-secondary education, the Princeton Review named 141 colleges and universities as "Best Southeastern Colleges" to help you (note: registration required to see the list); Forbes came out with its own list. Interestingly, Miss Gay Texas questions if SMU belongs on the Princeton Reviews' homophobic schools list.
Education can only help the region: job losses have a distinctive Southern drawl, but home foreclosures seem to be stabilizing. Many Southern communities celebrated the 26th annual National Night Out, and a Tennessee celebration featured a 30-foot-long banana split. Now if we could just get people to donate as blood banks are running critically low in North Carolina and around the Southeast.
Of course if food is your thing, you need to know tomato sandwiches ain't just a Southern thing … or so we're told. Perhaps it's just another indication that Southern food is spreading. That's good news for Waffle House.
A continued economic downturn caused Time Inc. to shutter Southern Accents, a magazine dedicated to interior decorating. The economy also caused the Gulf Coast Black Mayors' Conference to be postponed, but it isn't holding up preparations for the 29th Annual Mule Day Southern Heritage festival in Georgia.
On a brighter note, Site Selection magazine recently featured Arkansas, Louisiana, Missouri, Oklahoma and the Southeast in its July issue. That's good news for business, as is a report that Louisiana's transportation department wants to use "wasteful" federal spending to create a passenger railway from New Orleans to Baton Rouge.
Politically speaking, Sarah Palin recently endorsed Texas Gov. Rick Perry, perhaps in hopes of a 2012 ticket. Meanwhile, Minnesota Gov. Tim Pawlenty (R) keeps speaking at southern GOP fund-raisers, including an upcoming one in Florida.
Florida Gov. Charlie Crist may cancel another climate-change summit as he backs away from his cap-and-trade energy policy after fellow Republicans chided him. Meanwhile, Florida Sen. Mel Martinez (R) plans to resign when Crist finds his replacement; Crist had planned to run against Martinez, but vowed not to tap himself as Martinez' replacement. Elsewhere, Texas Congressman Ron Paul's son, Dr. Rand Paul (R), will seek the seat of outgoing Kentucky Sen. Jim Bunning.
Some question if Southern politicians are what's wrong with the GOP. Clashes of wills about health care-reform and Judge Sonia Sotomayor's Supreme Court nomination have rekindled talk of The Southern Strategy. It can't help that Mississippi Republicans continue to call for a voter identification bill. Interestingly, despite being a big player in the Civil Rights movement, the Southern National Leadership Conference hasn't been noticeable recently. (If you're into prose, you'll want to ruminate over the limits of Southern liberalism).
Georgia Gov. Sonny Perdue plans to play hardball in the three-state legal battle over federal water rights. (Wonder if there will be a similar battle over Southern Co.'s proposed nuclear plant?)
On a somber note, former Vanderbilt chancellor Alexander Heard died a few weeks back. He authored "A Two-Party South?"
And on the sports scene, the USA Today Coaches Preseason Poll predicts Florida will defend its national championship. Officials slashed ticket prices for next year's Southern 500 at South Carolina's Darlington Raceway. Tallahassee's 13 and under All-Stars won the Southeast Regional championship for the right to compete Aug. 22 in the Babe Ruth World Series in Utah. And never fear, Dr. Lou will NOT run for Congress!
As we close, you should know you can still get your tickets for the 15th annual Southern Brewers Festival. I want to go, but don't see it happening. BTW, I didn't receive any money for this promo, but maybe they'll send samples of the best of show?