By Ronald Sitton

A full moon creeps above my window as the city sleeps outside, only to be shaken by the wail of a siren screaming over the bridge towards the hospital. This is not helpful for thinking or sleeping, so I move to the CD changer with some Southern sounds. OK, it's not all indigenous to the South, but there's a Southern flavor here. Ahhh! Something old, something new, something borrowed (won't say from whom), and some definite blues:


| | |
| --- | --- |
| Ratings | Wow! Find this disc!! — $$$$ |
| Worth the extra cash — $$$ | Take an extra listen — $$ |
| Some kewl stuff here ... — $.¢¢ | Ducks sound better — |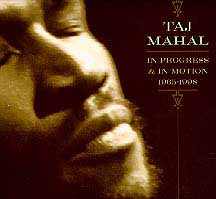 First off is a compilation from Taj Mahal, a man who definitely has Southern blues and soul running through his veins. In Progress & In Motion, 1965-1998 (Columbia/Legacy), a three-disc set combining gospel, folk, reggae, jazz and blues, compiles music from every record label on which this renaissance man has recorded.

   But that's not the best reason to put this in your disc player. A quarter of the 54 tracks are previously unreleased renditions, including "Corrina," "Checking Up On My Baby," "Leavin' Trunk," "Natural Man," "Early in the Morning," "Nobody's Business but My Own," "M'Banjo," "Ain't It Funky Now," "Blues With a Feeling," "Freight Train," and two versions of my favorite, "Fishin' Blues." As an added treat, a 1973 coupling of Taj and the Pointer Sisters produced "Little Red Hen Blues," "Mary Don't You Weep" and "Sweet Home Chicago." Run, don't walk to your nearest record store!

RATED: $$$$



   When listening to Tom Petty and the Heartbreakers, you expect a certain sound and soul. Echo (Warner-Brothers) is a classic looking album reverberating with the classic Petty sound. Perhaps the Rock and Roll Hall of Fame will place the conspicuously missing artist (and his trusty sidekicks) in "P" where he belongs after this one.

Stand-out tunes include "Room at the Top," "Free Girl Now," "Swingin'," "Won't Last Long," and "Billy the Kid." The song "Rhino Skin" even fits into his politically incorrect repertoire (alongside "You Don't Know How It Feels"). Petty's rebel image may be hurting his chances of getting in the Hall. But isn't that what rock 'n' roll's all about?

RATED: $$$



   The Regulators look like they'd feel at home in the backwoods of the South. Their latest album, Bar & Grill (Southbound), shows they like to rock in the Southern tradition of Lynyrd Skynyrd, .38 Special, and ZZ Top.

   From the apocalyptic songs like "Money, Pride, & Greed," "Real Deal" and "Lies," to the told-you-so "Eatin' Crow," the band caresses Southern Rock with vocal harmonies. "Sweet Sustain" is a beautiful, melancholy tribute to Jimi Hughes, a former member and brother of bassist Randy Smith, who died after the band's first album release. On the lighter side, Chris Turbis's rendition of Scott Joplin's "Maple Leaf Rag" is a pleasant surprise for those who like variety in their music. If you like Southern rock, get this!

RATED: $$

Independents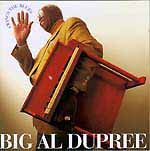 The Dallas Blues Society's reissue of Big Al Dupree's Swings the Blues is ear candy for those who want something juicy without the heavy aftertaste. This exquisitely crafted jazz rendition of the blues reminds me a lot of The Big Three Trio, a 1940s band featuring Willie Dixon.

   Big Al met the backup band of Teddy Morgan and the Sevilles minutes before the recording session, but you wouldn't know it from the listen. "Early This Morning" and "Sheik of Araby" make you wanna boogie, while Big Al's piano on "Nosey Woman" is as refreshing as a glass of lemonade on a humid day. Big Al nails "T. Bone Blues" with Teddy Morgan laying a heavy swing. T-Bone Walker would've been proud.

RATED: $$$



   Altaer Believes has produced an album best described as Conception Development, the title of their first recording after nine months of playing together. This Hattiesburg, Miss., band blends funk, jazz and biting rock 'n' roll (among other genres) for an album that can only be appreciated after a multitude of listens. This is not for the musically challenged — yet, it grows on you if given the opportunity. A definite pick-up for those who enjoy a jam.

   Time changes, multiple grooves and decent harmonies make this worth the listen. Jeff Gray's trumpet-playing highlights many tunes, while Brooks Hubbert's vocals have a flavor reminiscent of Tears for Fears' Roland Orzabal. While the tracks "Share" and "Fat Chance" have some infectious grooves, other tracks have the same heavy feel. Overall, this disc is very interesting.

RATED: $.¢¢

Send your tunes for review to Southern Sounds, UT Box 8820, Knoxville, TN, 37996. While all music is considered, priority reviews will focus on music by Southern bands, about the South or with definite Southern influences. Independent Southern artists are encouraged to submit their albums for review.

Back to Contents