Category: Media
SOMEWHERE ON I-81, Va. — Tell your mama, tell your paw … We're heading back to Arkansas.
Due to transporting three dogs and two humans and the problems finding accommodations with Wifi along the way, the news links may or may not be posted tomorrow. If not, visit our sister site, The Locust Fork News-Journal. But look for us to return as soon as technology provides.
You may have noticed the photos of people reading with the news links. This idea came from reading Mr. SEC, the definitive site to read everything you wanted to know about Southeast Conference football and basketball. You may occasionally find sports-related material here, but we plan to concentrate on bringing you other aspects of the South.
As a tease of sorts, I expect to receive photos of the group who stood for the Pine Bluff soldier once I get home. If that comes through, expect to see them as soon as I can post them.
Until.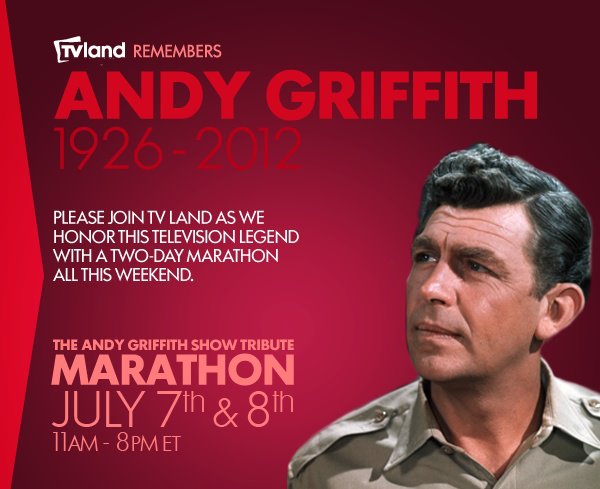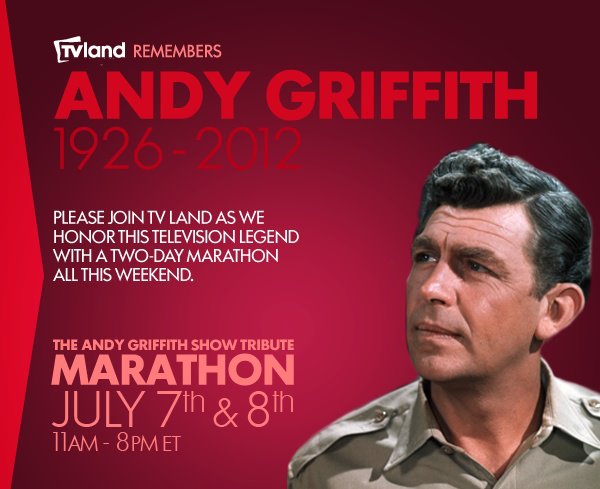 Never fear, Southerner fans. The Southerner is not going away. We have moved again, to a bigger, badder server with a different hosting company. Stay tuned for updates soon from Alabama and Arkansas.
NORTH LITTLE ROCK — It looks like I'm going to help my wife start a blog about being an ecovore. Stay tuned for updates!
MONTICELLO, Ark. — I just took a survey administered by Free Press. I give you my answers here if you want to see what I think about the future of journalism and the Republic.
I suggest you take the survey yourself to tell the FTC what type of media you need to make informed decisions about important events while you've still got the chance, before corporate media overwhelms the discussion and further diminishes the voices affecting the political process.
You've only got until Nov. 6. After all, you don't want Sitton's views to dominate the discussion, do ya?
---
How is the Internet changing the way you consume news and information? (How has it affected your ability to access high-quality local, national and international news? Will greater competition among media outlets support new forms of journalism?)
The Internet provides access to high-quality national and international news at the click of a button. It's easy to cross-check information by accessing multiple sites. By gathering more than one version of the news, I get closer to the truth of the matter. Read more: Perpetual Notions: The Future of Journalism and The Republic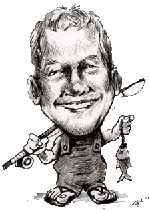 Around the South
by Ronald Sitton

As the academic calendar rolls, summer recedes. Now's the time to say goodbye to your favorite beach and prepare for the fall onslaught.
Of course, that means back-to-school specials. For those planning to get a post-secondary education, the Princeton Review named 141 colleges and universities as "Best Southeastern Colleges" to help you (note: registration required to see the list); Forbes came out with its own list. Interestingly, Miss Gay Texas questions if SMU belongs on the Princeton Reviews' homophobic schools list.
Education can only help the region: job losses have a distinctive Southern drawl, but home foreclosures seem to be stabilizing. Many Southern communities celebrated the 26th annual National Night Out, and a Tennessee celebration featured a 30-foot-long banana split. Now if we could just get people to donate as blood banks are running critically low in North Carolina and around the Southeast.
Of course if food is your thing, you need to know tomato sandwiches ain't just a Southern thing … or so we're told. Perhaps it's just another indication that Southern food is spreading. That's good news for Waffle House.
A continued economic downturn caused Time Inc. to shutter Southern Accents, a magazine dedicated to interior decorating. The economy also caused the Gulf Coast Black Mayors' Conference to be postponed, but it isn't holding up preparations for the 29th Annual Mule Day Southern Heritage festival in Georgia.
On a brighter note, Site Selection magazine recently featured Arkansas, Louisiana, Missouri, Oklahoma and the Southeast in its July issue. That's good news for business, as is a report that Louisiana's transportation department wants to use "wasteful" federal spending to create a passenger railway from New Orleans to Baton Rouge.
Politically speaking, Sarah Palin recently endorsed Texas Gov. Rick Perry, perhaps in hopes of a 2012 ticket. Meanwhile, Minnesota Gov. Tim Pawlenty (R) keeps speaking at southern GOP fund-raisers, including an upcoming one in Florida.
Florida Gov. Charlie Crist may cancel another climate-change summit as he backs away from his cap-and-trade energy policy after fellow Republicans chided him. Meanwhile, Florida Sen. Mel Martinez (R) plans to resign when Crist finds his replacement; Crist had planned to run against Martinez, but vowed not to tap himself as Martinez' replacement. Elsewhere, Texas Congressman Ron Paul's son, Dr. Rand Paul (R), will seek the seat of outgoing Kentucky Sen. Jim Bunning.
Some question if Southern politicians are what's wrong with the GOP. Clashes of wills about health care-reform and Judge Sonia Sotomayor's Supreme Court nomination have rekindled talk of The Southern Strategy. It can't help that Mississippi Republicans continue to call for a voter identification bill. Interestingly, despite being a big player in the Civil Rights movement, the Southern National Leadership Conference hasn't been noticeable recently. (If you're into prose, you'll want to ruminate over the limits of Southern liberalism).
Georgia Gov. Sonny Perdue plans to play hardball in the three-state legal battle over federal water rights. (Wonder if there will be a similar battle over Southern Co.'s proposed nuclear plant?)
On a somber note, former Vanderbilt chancellor Alexander Heard died a few weeks back. He authored "A Two-Party South?"
And on the sports scene, the USA Today Coaches Preseason Poll predicts Florida will defend its national championship. Officials slashed ticket prices for next year's Southern 500 at South Carolina's Darlington Raceway. Tallahassee's 13 and under All-Stars won the Southeast Regional championship for the right to compete Aug. 22 in the Babe Ruth World Series in Utah. And never fear, Dr. Lou will NOT run for Congress!
As we close, you should know you can still get your tickets for the 15th annual Southern Brewers Festival. I want to go, but don't see it happening. BTW, I didn't receive any money for this promo, but maybe they'll send samples of the best of show?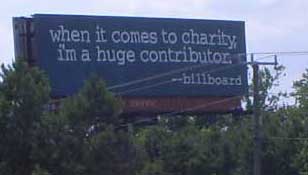 Justified — This sign seems planned to remind North Carolina motorists why it should remain standing during tough economic times.
Perpetual Notions
by Ronald Sitton
NORTH LITTLE ROCK, Ark. (Aug. 3) — You see them every day on your way to and from work, the grocery store, the library, the pool, the folks … but you might not "notice" them except for the occasional message.
In the late 1990s, "Got Milk?" grabbed the attention of passing American motorists before becoming a world-wide campaign. Without knowing the actual returns on investment, it seems the milk industry fared much better than the pork industry's "The Other White Meat" and "Beef – It's what's for dinner" (note: the beef billboards apparently spawned a PETA/vegetarian response).
Around the nation, recession billboards ask Americans to lighten up. Some of you may remember the racy Calvin Klein ads of the late '80s, but apparently the company's newest billboards even messes with New Yorkers. Someone found the time to make a Web site commemorating crazy and funny billboards for the bored to enjoy. But not all billboards are funny:
It's hard to understand the logic behind the use of some billboards.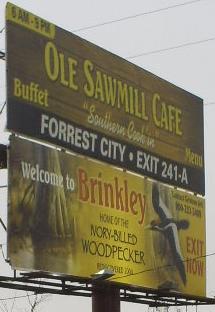 Priorities — Stop to see where the Ivory-Billed Woodpecker might be, but what about where Louis Jordan was? (File Photo)
In Kevin Clark's documentary "Is You Is: A Louis Jordan Story," Arkansongs dee-jay Stephen Koch tells of childhood expectations of seeing a statue of the legendary Rock'n'Roll Hall of Fame honoree noting his hometown of Brinkley, Ark.
Instead he found a lot of promotion for the re-discovery of the Ivory-Billed Woodpecker — but not one billboard tells passing travelers about Jordan. Wouldn't it be better to attract as many travelers as possible during tough economic times, especially when located on a busy Interstate?
Perhaps even crazier: billboards on I-40 westbound promote investment opportunities in Brinkley … right after you pass the Brinkley exit with the next exit nowhere in sight.
Of course now, it's not enough to have a static sign breaking the scenic view as you drive America's highways and byways. Electronic and digital billboards are becoming all the rage. Even the FBI understands how useful they can be with the ability to update as needed. Are they safe? The federal Highway Administration sure seems to think so, especially when they sit in congested areas that give drivers time to sit and watch them.
Some claim business forays into social media represent nothing more than electronic billboards, but somebody's watching. And just when you thought it was safe to go out in the water again … amphibious billboards! What's next? Billboards in space?
But billboards aren't just for business anymore.
GOD, Politics and Education
I'll never forget driving to Knoxville from Clinton, Tenn., and seeing:
"That 'Love Thy Neighbor' thing … I meant that." – God
Apparently, a non-denominational anonymous donor started that campaign. Halfway across the world, the Church of Singapore ran these to get more people to attend church on Sunday.
Some would say religion wouldn't be religion if there wasn't some controversy. You expect atheists to question God's existence, but what about this campaign to "challenge the mindset of a new generation of church goers"? I prefer the approach of The Foundation for Life, whose "Pass It On" series hits really hard.
When it comes to politics, sometimes it's tough to tell who's selling what. Read more: Signs of the Times


Connecting the Dots
by Glynn Wilson
I almost lost my breakfast in my plate as I watched CNN's John King interview Dick Cheney on his "State of the Union" show this Sunday. It made me want to get rid of my television set, reinforcing an idea that seems to be growing among the American population.
As newspaper circulation continues in free fall and as we begin to acknowledge that broadcast news let us down as well as newspaper reporting over the past eight years, more and more I'm hearing people say they would rather have a high speed Internet connection than a cable TV package or a newspaper subscription any day.
I mean who gives a damn what Cheney has to say at this point? Is he the only guest King could get to assess the state of the nation? What a joke.
More and more young people are getting their view of the world from shows such as the Daily Show on Comedy Central, where this week Jon Daily took on Jim Cramer of CNBC for his failed coverage of the economic meltdown. This is a video series worth watching in case you missed it.
Jim Cramer in Daily Show Showdown
It's no wonder newspapers are dying. As their circulations fall and they lay off more news workers, they become even less interesting.
To read the full column, visit our sister site, The Locust Fork News-Journal.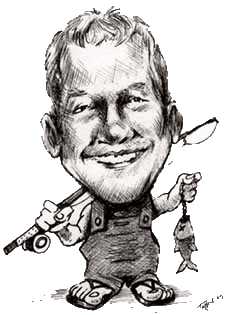 An Arkansas Traveler
By Ronald Sitton
MONTICELLO, Ark. — I'm sittin' in the carriage house without any television or Internet, save that which sporadically appears through wireless waves emanating from somewhere in the neighborhood.
I want to see President Obama's State of the Union address, but refuse to pay for cable at a place I live three out of seven days when I'm already paying Comcast at home. The net flickers in and out like a candle in a breeze; such flickering wiped out some of your comments when I last tried to clean out the spam.
"OK," I think, "I'll go FDR on 'em." I pull out my trusty Emerson AM/FM/Weather Band Portable Radio, tune in and get … sound, music, static, static, static, sound, music, sound, static, static, static, MUSIC, static, music, music, static, static, static on both my AM and FM dial.
What? No presidential speech over the airwaves to keep the poor informed? How much would it cost to add a friggin' RADIO mic in front of the president? Would it be too much to ask them to put the address on the WEATHER band when it's a government update? (Unless, of course, a tornado is coming).
SAVE the RADIO! Otherwise, they'll end up like their print colleagues.
***
In case you haven't noticed, the print newspaper industry is DYING. It's my fault, your fault, their fault … who cares?
Isn't the bigger question, where do YOU expect to get local or regional news? Read more: No "Solid State" of the Union


Under the Microscope
by Glynn Wilson
A couple of weeks ago, when not one single Republican took up our new President Barrack Obama's call for "bipartisanship" to vote for his stimulus package to aid the faltering economy — a measure backed by virtually every economist in the land as a needed step to avert a far worse economic collapse — a reader on an e-mail list asked: "Why is cable media spinning this as a failure for Obama?"
My answer?
"Because they are the corporate media," I wrote. "That's why we are building a replacement here at the Locust Fork News-Journal."
Obviously, more of an explanation is in order.
In one of his blog columns this week, Tommy Stevenson at The Tuscaloosa News picked up on a recent episode of the Bill Moyer's show on PBS, which Moyer's set up by asking: Is the old media sustaining the old politics?
Guests chosen for the show to discuss this issue were New York University journalism professor Jay Rosen, who later had this blog post on the subject under this statement: pundits and reporters as an establishment institution.
Also on the show was attorney and Salon.com columnist Glenn Greenwald, who also wrote more about it later in this post, summarized by this statement: The mentality of the Beltway journalist.
Before I get to the criticism, let me applaud all these commentators for getting a discussion going on these issues. It has been reported that the Moyers show got more comments than anything they have done to date.
This is just one demonstration of the public upheaval that has been building for several years against the establishment media in this country, sometimes referred to, and not as a compliment, as "the mainstream media."
The blogging revolution started in part as a place to vent this backlash against the press and the media, the TV punditry, mainly for not doing its job in the run up to the Iraq war or for holding the Bush administration accountable on all kinds of issues.
There is no doubt the establishment or corporate press as I call it was complicit in allowing the Bush administration to get away with murder, literally, as well as torture, warrantless domestic spying, and turning the justice department into just another political wing of the Bush White House's perpetual campaign operation.
With all due respect to Tommy Stevenson, Bill Moyers, Jay Rosen and Glenn Greenwald, none of them have ever chased major stories for the national desk of the New York Times. None of them have ever worked a major city bureau for a top 10 circulation newspaper like The Dallas Morning News out of New Orleans. None of them have ever had the experience of making democracy work like I did working for a chain of weeklies on the Gulf Coast, where for nearly four years in the late 1980s and early 1990s, thanks in part to my reporting, we won every environmental battle that came down the pike.
To read the full essay, go to our sister site, The Locust Fork News-Journal