Category: Transportation
NORTH LITTLE ROCK — As we get older and look at our meager earnings/savings compared to the time investments in our careers, government and taxes provide easy targets to those looking to blame someone for their fate (myself included).
"If only they'd let me get paid an honest day's wages for all of the work I'm doing!" the familiar cry rings. "How can they keep taking things from me when I don't have anything to give? If the government would just get out of my business, everything would be better."
Yet when complaints against government annually pop up, I often wonder what folks would do without the government providing roads for commerce, public safety personnel and a judicial process rather than mob rule. In some ways it reminds me of the Albert King tune with the verse, "Everybody wants to go to heaven, but nobody wants to die."Read more: Government Provides Incentive to Quit
MONTICELLO, Ark — A bit of news from my alma mater might make you slow down.
University of Arkansas at Little Rock's Economics Professor Dr. Gary Wagner co-authored a study correlating a bad economy with rising traffic violations in North Carolina. While correlation is not causation, the study raises questions: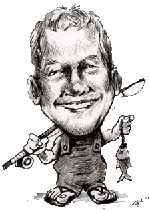 Around the South
by Ronald Sitton

As the academic calendar rolls, summer recedes. Now's the time to say goodbye to your favorite beach and prepare for the fall onslaught.
Of course, that means back-to-school specials. For those planning to get a post-secondary education, the Princeton Review named 141 colleges and universities as "Best Southeastern Colleges" to help you (note: registration required to see the list); Forbes came out with its own list. Interestingly, Miss Gay Texas questions if SMU belongs on the Princeton Reviews' homophobic schools list.
Education can only help the region: job losses have a distinctive Southern drawl, but home foreclosures seem to be stabilizing. Many Southern communities celebrated the 26th annual National Night Out, and a Tennessee celebration featured a 30-foot-long banana split. Now if we could just get people to donate as blood banks are running critically low in North Carolina and around the Southeast.
Of course if food is your thing, you need to know tomato sandwiches ain't just a Southern thing … or so we're told. Perhaps it's just another indication that Southern food is spreading. That's good news for Waffle House.
A continued economic downturn caused Time Inc. to shutter Southern Accents, a magazine dedicated to interior decorating. The economy also caused the Gulf Coast Black Mayors' Conference to be postponed, but it isn't holding up preparations for the 29th Annual Mule Day Southern Heritage festival in Georgia.
On a brighter note, Site Selection magazine recently featured Arkansas, Louisiana, Missouri, Oklahoma and the Southeast in its July issue. That's good news for business, as is a report that Louisiana's transportation department wants to use "wasteful" federal spending to create a passenger railway from New Orleans to Baton Rouge.
Politically speaking, Sarah Palin recently endorsed Texas Gov. Rick Perry, perhaps in hopes of a 2012 ticket. Meanwhile, Minnesota Gov. Tim Pawlenty (R) keeps speaking at southern GOP fund-raisers, including an upcoming one in Florida.
Florida Gov. Charlie Crist may cancel another climate-change summit as he backs away from his cap-and-trade energy policy after fellow Republicans chided him. Meanwhile, Florida Sen. Mel Martinez (R) plans to resign when Crist finds his replacement; Crist had planned to run against Martinez, but vowed not to tap himself as Martinez' replacement. Elsewhere, Texas Congressman Ron Paul's son, Dr. Rand Paul (R), will seek the seat of outgoing Kentucky Sen. Jim Bunning.
Some question if Southern politicians are what's wrong with the GOP. Clashes of wills about health care-reform and Judge Sonia Sotomayor's Supreme Court nomination have rekindled talk of The Southern Strategy. It can't help that Mississippi Republicans continue to call for a voter identification bill. Interestingly, despite being a big player in the Civil Rights movement, the Southern National Leadership Conference hasn't been noticeable recently. (If you're into prose, you'll want to ruminate over the limits of Southern liberalism).
Georgia Gov. Sonny Perdue plans to play hardball in the three-state legal battle over federal water rights. (Wonder if there will be a similar battle over Southern Co.'s proposed nuclear plant?)
On a somber note, former Vanderbilt chancellor Alexander Heard died a few weeks back. He authored "A Two-Party South?"
And on the sports scene, the USA Today Coaches Preseason Poll predicts Florida will defend its national championship. Officials slashed ticket prices for next year's Southern 500 at South Carolina's Darlington Raceway. Tallahassee's 13 and under All-Stars won the Southeast Regional championship for the right to compete Aug. 22 in the Babe Ruth World Series in Utah. And never fear, Dr. Lou will NOT run for Congress!
As we close, you should know you can still get your tickets for the 15th annual Southern Brewers Festival. I want to go, but don't see it happening. BTW, I didn't receive any money for this promo, but maybe they'll send samples of the best of show?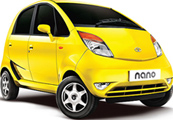 Perpetual Notions
By Ronald Sitton
NORTH LITTLE ROCK, Ark. (March 23) — So you've seen the pictures of Tata's "Nano" and you've heard the unheard of pricing of $2,000 per car in India for an automobile without air conditioning, a radio or a passenger-side mirror. You may even be aware of the 50 mpg capabilities and the steering wheel on the right side of the car.
But would you buy it?
Perhaps it's the boxy nature of this lil' chunk of love.
It somewhat reminds me of a cross between a '74 Honda Civic and a '76 Toyota Corolla, two examples of minimalist features but quality craftsmanship. Let's say with shipping and handling, it ended up more around $3,000 a car. Would that much of an increase keep you from picking one up?
If it's only money we're talking about, I'd say those with some chump change and few long-trip necessities should consider it. But before writing that check, I think we should consider something else, i.e. if some folks in India are making a $2,000 car that's supposed to revolutionize the market (and put more than a million folks behind fume-burners with the accompanying unintentional environmental consequences), why can't it be done here?
Arkansas used to make cars at Climber Motor Corporation, only two of which are still in existence at Petit Jean's Museum of Automobiles. I figured an Internet search would not uncover any independent motor corporations in the South — i.e. Arkansas, Alabama, Florida, Georgia, Mississippi, Missouri, North Carolina, South Carolina, Tennessee and Texas — but I was pleasantly surprised … OK, not astonished, but pleasantly surprised that I found an independent automobile manufacturer making an American car that gave me the shivers.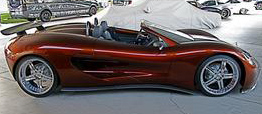 How appropriate can it be that Austin, Texas-based Ronn Motor Company is offering a green sports car, The Scorpion? It's based on a system that adds hydrogen to fuel while driving, and from the clips linked on the site, it's blowing people away. Granted, you only need $150,000 to get it.
I've found directions to build a hybrid 75-mpg car through Mother Earth News, but the article looks like it's from July/August 1979. It would have only cost $1,500 to build back then. Anybody tried this?
Somebody's got a lot of money to make somewhere.
NORTH LITTLE ROCK, Ark. (July 31) – I'm finally home from a whirlwind tour of the Southeast. Our route wound through Arkansas, Tennessee, Alabama, Georgia, Mississippi, Florida and North Carolina.
I saw regular gas prices as high as $4.25 (Florida), though we consistently paid $3.98 per gallon. And as gas goes up, prices for everything else increase. We easily doled out more money for this year's vacation than at any time previous — and that's even staying with family and friends for the vast majority of the break.
I found it enlightening to see TV commercials by oilman T. Boone Pickens saying that America needs alternative energy. Apparently, John McCain wasn't listening. The candidate and his oil cronies promise gas prices will drop if we start drilling off-shore.
I don't buy it. If we continue to rely on the same policies that got us in this state, we're doomed to repeat the process.Read more: Shortsightedness causes transportation pains
100 mile commute to Monticello from Little Rock
$35 to fill the Prius before leaving (compared to $54 to fill the Chevy S10 two days ago)
55-58 mph on the interstate and state highway driving down
60.9 mpg for the trip … phuck MasterCard. 😉
Currently listening :
Time Out
By The Dave Brubeck Quartet
Release date: 1997-03-25
This week I drove the Prius to Monticello for the last week of school. I'm glad I filled up because it made me remember I'd left my cell phone at the house. But I digress.
We bought the car a little over two years ago, and have already put over 65,000 miles on it. Yeah, I know, I know. I'm not planning to sell it anytime soon. Besides, that includes trips to Oregon and back on the West Coast, to Morehead, N.C. and back on the East Coast, to Orlando and back a few times and most recently, to Gulfport, Miss., to see my best man, Micah Hall, on his few days of leave before he went to Iraq.
So I'm thinking (as I tend to do when driving 100 miles one-way) about gas mileage as I finally make it out of NLR on the way to work Monday morning. I usually drive 74 on the interstate and 62 on the state highways. At those speeds, I get as little as 42 miles per gallon in the Prius, which still beats the 33 mpg the billboard boasts for a Hyundai.
But suddenly, for some unknown reason $3.50 per gallon of gas seems like a bargain. And I wondered: how much better gas mileage could I get by driving 62 on the interstate and 55 on the state highways?
$2,500 US for an automobile that gets 50 mpg but doesn't have radio, a/c or a passenger side mirror. And its steering wheel's on the right. Wonder how much shipping would be?
NORTH LITTLE ROCK (Nov. 17) – Easy now … two posts in one day? What will people think?
I drove to downtown Little Rock to the bank and decided to stop at Go Green Biofuels at 801 South Chester to fill up my S-10 with E-10 unleaded, i.e. ethanol.
I saw a news spot on the business a few weeks ago, but had not stopped to fill up since it's open from 8 a.m. to 5 p.m. and I often do not get back into Little Rock until at least 8 p.m.
It's not the easiest access either, as you cannot enter the station from Chester. In addition, 8th Street runs one-way, requiring the driver to turn on 7th Street and make the block.
When I entered the station, only the owner's Prius sat in the lot. He stepped out as I pulled up. Buddy Rawls, 58, works as a psychological examiner but wants to establish a thriving independent business.
"I guess you can call it moonlighting," he said when I called later to make sure I got his name correct. "It seems to be filling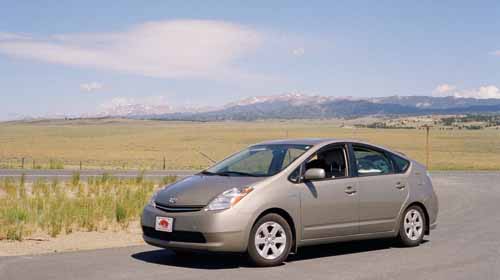 Eco-Friendly – Our Toyota Prius sits packed on the Oregon Trail during summer vacation. The car requires fuel with no less than a 89 octane rating
that role. I'm doing this in addition to my full-time work."
Before I pumped, we talked about the octane in ethanol. I always run at least mid-grade in our Prius, and usually regular unleaded in the S-10. Rawls said E-10 Unleaded consists of 90 percent gasoline and 10 percent ethanol.
He stepped back in the store and brought out a couple of pamphlets, including one from drivingethanol.org that notes ethanol-enriched gasoline burns cooler, saves engine wear and reduces emissions and air pollution by 30 percent. It also notes the IndyCar Series started using ethanol in 2006.
The other pamphlet from Ethanol Across America disputes the notion that any automaker in the world disapproves of E-10 Unleaded. It provides quotes about ethanol use from automakers owner's manuals including GM, Ford, DaimlerChrysler, Acura, Audi, BMW, Honda, Hyundai, Infiniti, Isuzu, Jaguar, Kia, Land Rover, Lexus, Mercedes-Benz, Mazda, Mitsubishi, Nissan, Porsche, Rolls Royce/Bentley, Saab, Saturn, Subaru, Suzuki, Toyota, Volkswagen and Volvo.
I ask Rawls if he expects to stay open later so there's a better chance I can stop more often. Apparently, a mechanic plans to take over the garage area, so the hours should get better starting in early December. As far as access, Rawls plans to ask the highway department to approve changing 8th Street back to two-way. If that could happen for at least a block, it would help.
The downside: E-10 Unleaded costs $2.19 when I can get on littlerockgasprices.com and find unleaded at $2.01. Yet as I'm driving home, I note Exxon fleecing the Park Hill patrons at $2.13 for unregular. I feel better about taking a stand for a choice that may prove beneficial down the road.
Final thought – it ain't easy being green, but nothing good for you is ever really easy.
You can't fake it. If you're gonna make it you've gotta live it.
– Hank Williams Jr.
by Glynn Wilson
There is no way to escape it. It is too late. America is a car country, especially in the American South.
This fact hit me in a traffic jam at the Alabama-Georgia line the other day while I was driving the Chevy van from Birmingham to Atlanta to buy a used Macintosh laptop computer from a woman in Buckhead.
I wrote a cover story for The Southerner magazine about this during the summer of 1999 after researching the issue for a chapter in a Sociology textbook: The War on Sprawl.
I have made a point of living in places where you can walk to a neighborhood store and ride a bike along the water, including Gulf Shores, Alabama, where I used to ride every day along the Gulf of Mexico. In Knoxville, Tennessee, I used to ride along the Tennessee River. In New Orleans, for almost four years I rode along the great Mississippi every day and even shopped at a Whole Foods store on Magazine Street, using a backpack for a grocery bag.
But for most people in this country, walking or biking is just not an option. Our living spaces are organized into sprawling suburbs with no significant mass transit. So the only way to get around is in a car.
Not surprisingly, people come to love their machines like they do their pets. They name them, and who can blame them?
I love my Chevy van, especially when I can get the canoe on top and the Cannondale in the back and head off for some adventure without having to fly commercial.
The Eisenhower administration first started building the Interstate highway system for defense purposes in the 1950s. Now it has become the primary travel route for moving people around the country for work and play.
So it was inevitable that "the road" made its way into the American arts, literature and folklore.
Willie Nelson is perhaps most famous for the song "On The Road Again." He was recently arrested in Montgomery, Alabama, for smoking pot on the road in his tour bus. The fact that a musician can get away with that in Bush's America of 2006 is cool for us Baby Boomers who came of age in the late 1960s and early 1970s, when the coolness of classic rock and pot were at their zenith.
It is also inevitable that Americans love older cars. The antique car movement in America is almost as big as religion itself.
America is also a country of technology, where Apple computers and the Internet were invented. Americans tend to love their computers. I'm no different. I love my Mac. And I am not enamored of new computers any more than I am drawn to new SUVs.
The best era for the American automobile came in the late 1950s and lasted until the early '70s, when rising gas prices and technology began to favor the smaller cars made by the Japanese.
The best era for personal computing occurred from about 1996 to 2006. It is going to be downhill from here, because the corporate bastards are taking over the business and making it harder for the little guy to break through.
So it should come as no surprise that I tend to use a car metaphor to describe why I just bought a seven year old Mac G3 Powerbook instead of something newer. I love the way it drives, like car aficionados may swoon for the 1973 Mustang.
When I talk to computer geeks about this, I have to preface my remarks with the statement: "I know I'm driving a '73 Mustang. But hey, I like driving a G3 and building Web pages with the fat version of Simpletext that holds a bold command and allows me to see what I'm doing amongst all the gibberish computer code."
They understand exactly what I'm saying, if the average non-computer geek doesn't.
It may not be possible to continue driving a computer of this era much longer, although seeing all the '73 Mustangs still on the road gives me some hope. Where do they find parts for their old machines? Someone's making them.
The thing about this machine business is that we use the best machines to do something, either for work or entertainment or both. You have to have tools in this world to do what you are meant to do. A crappy car or a shitty computer just doesn't get it.
Back in The Bunker Saturday night, I ran across a special on the Country Music channel with Kid Rock playing alongside Hank Williams Jr. They sang a song about the road called Hamburger Steak Holiday Inn. It is a song about the road, and has a message for would be musicians who buy cheap guitars and play all by themselves on the side of the road and never learn to finish a song.
I take this message to be just as true in journalism or politics. Some people think they can fake it and make it. George Bush comes to mind, along with most of the corporate PR press.
If you are reading this far you must understand it. You are looking for alternatives to the fake journalism and fake politics that passes for understanding in Bush's America.
We are doing our best to put together the tools we need to provide that alternative and gear it up even more in the coming months.
Like Hank sings, "You can't fake it. If you're gonna make it you've gotta live it."
We ain't faking it folks. It may not be making us rich, but the way we live and work is rich in experience. We are determined to live it – and make it. So come on along for the ride…