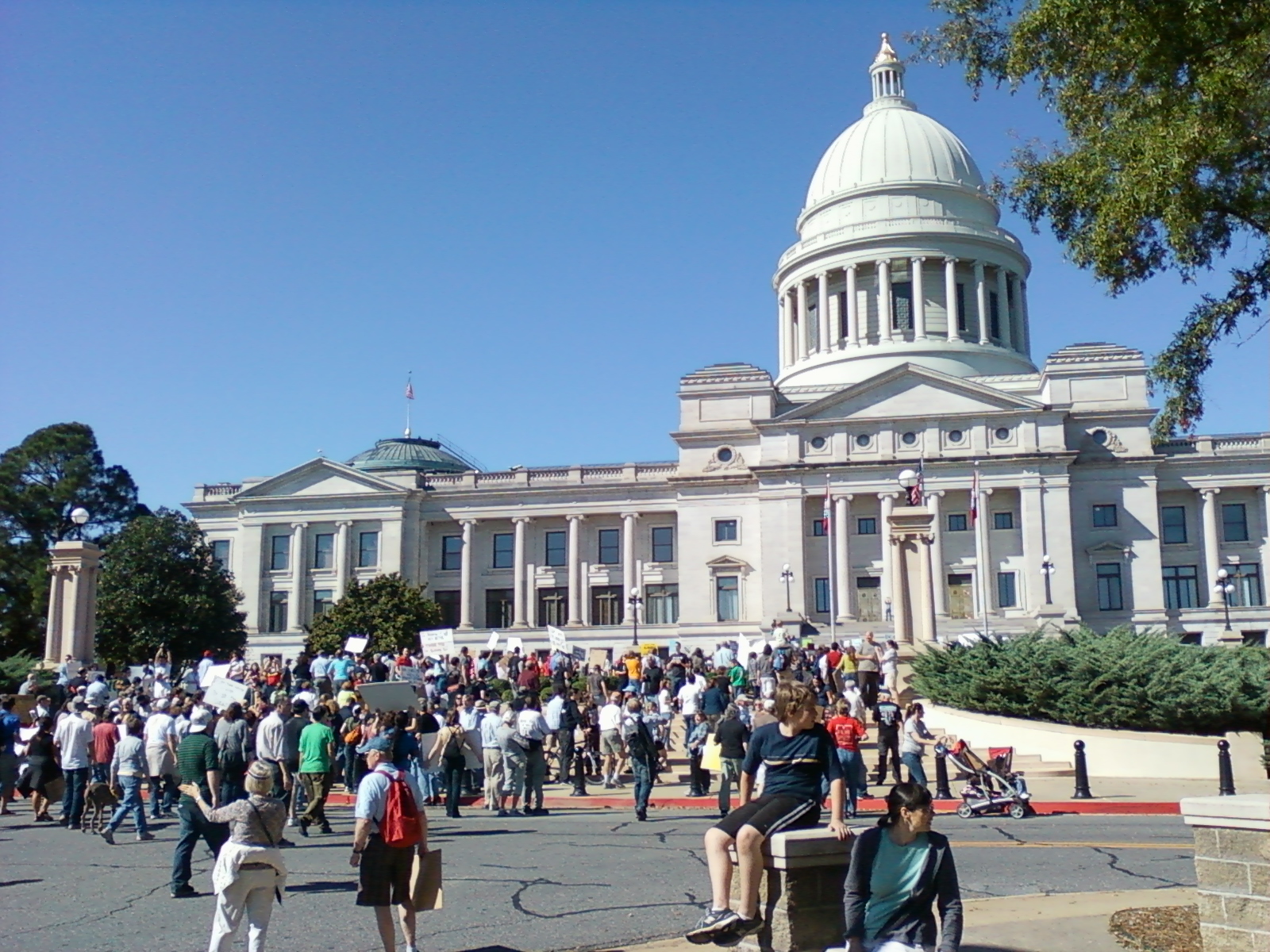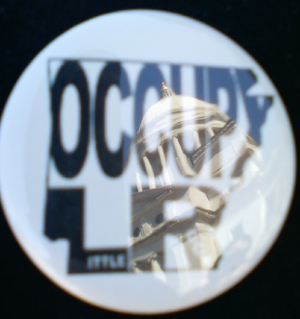 Movement the First: To Protest or Not
It started with a spark.
A Canadian spark no less, when the Adbusters Media Foundation came up with an idea to Occupy Wall Street. That spark started the occupation in Liberty Plaza Park Sept. 17, America's Constitution Day.
At first, few paid attention. But the movement gathered steam and the spark spread to cities across the country and then around the world.
During the time of year normally reserved for the state fair, the spark made it to the Natural State.
***
I stayed up too late Friday night with one of my best friends. He would leave Saturday morning for three weeks of drill with the Arkansas National Guard, which has orders to be ready to go to Afghanistan at a moment's notice … they just don't know when they're going. He's already been to Iraq twice and would just as soon not see the site of America's longest war.
I'd told him I'd planned to go to the march, to which he retorted, "As a participant or to cover it?" I hadn't actually decided yet. So he asked me what was the goal, since he'd heard it was just a bunch of rich kids camping out in New York. Why weren't they in D.C. instead, if they wanted to fix something with the government?
As I explained, it's not the government. When 9/11 happened, where did they aim first? At corporate America. That was a terrorist act; this seemed to be something more.
We spent the evening debating whether a protest would actually work. I suggested if I marched in protest, my personal reasons would be to end the Federal Reserve and to get the military out of Afghanistan. Needless to say, we kept it up long after we needed to go to bed.
As I lay down and set my alarm, I noticed it was nearly 2 a.m.  That 9 a.m. start would come early.
NORTH LITTLE ROCK — Let me explicitly state how disturbed it makes me that the U.S. Supreme Court deliberately broke the Bill of Rights.
In an 8-1 decision — 8-1! — the Supreme Court ruled the police may break into your home and conduct a warrantless search if they "hear" something that leads them to suspect the evidence is being hidden or destroyed. What the FUCK!
I typically try to keep my blog family friendly, but I don't have a better word for that.
Ladies and gentlemen, boys and girls, may I remind you about this little thing called the Constitution?Read more: Disturbed
NORTH LITTLE ROCK — If you didn't notice the hubbub following the Arizona shootings, you must live in a cave (Hello Mr. bin Laden!). [No, really Mr. NSA/DOJ/FBI/CIA … I meant that as a joke! Really!!] I digress.
Hank Williams Jr. reminds me the shyt will hit the fan whenever discussing this but I cannot help myself. I'll only pause for a little shameless self-promotion:
****
Follow me on Twitter @sitron45
*****
And now back to the regularly scheduled programming …
Walking into the living room before they brought Leroy home, I immediately noticed my shotguns laying across the chair. Someone went diggin' to get those out. I saw them last when they went into the gun case as I had no place to keep them in an apartment upon returning to Arkansas.
We grew up in a small arsenal. Dad kept weapons from the bedroom to the bookshelf. Before he installed a security system and bought a gun safe, he would meticulously scan every inch of the house before leaving, checking every window latch, every door lock, every hideaway.
I thought it odd until the day the .38 came up missing.