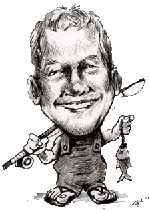 Around the South
NORTH LITTLE ROCK, Ark. — With apologies to Don Henley …
Almost missed this ESPN piece on South Carolina and the Rebel flag. It's amazing that a state would cling to old memories in the face of growing irrelevancy.
Seven score and four years ago, brother fought brother and a young nation cannibalized itself as we killed each other over self-determination. History books tell us it was an industrialized war while regional tales speak of a more insiduous plot to strip away the Southern mystique. Factions still squabble over "heritage" versus "hate" wherever the Stars-n-Bars flies. And they're correct: our heritage causes hate.
Don't get pissed at me for pointing it out. I'm nowhere near as big a Southern icon as coach Steve Spurrier – he received death threats after calling for South Carolina to remove the Confederate flag from atop its state capital.
I drive all over the Southeast, have pretty much all my life. You don't see as many Confederate flags as you used to, but you don't see billboards for Moonpies or R.C. Cola either. That's not to say they don't exist.
Every time I drive to Monticello, Ark., I pass one just south of Pine Bluff on US 63. It tattered for awhile, but they raised another not too long ago. We saw a HUGE one in Tennessee this side of Knoxville — free speech and all. Of course when we go to Florida, some kid's always got one hanging off the back of a 4WD pick-up. I'd post pictures, but you know what it looks like.
You can always count on the young, the uneducated and the disenfranchised to take up the cause of the Rebel flag. Sure, other people may believe in the symbolism, but it's just not good business to stir up trouble when times are tight.
Before you get wound up tight and start questioning my Southern heritage, let me question how often are the graves kept on Decoration Day? But even more importantly, how long will we keep looking back at where we fell instead of turning to face what's coming? Do you hate your sons and daughters so much that your fanaticism will cause you to starve your own now (in a downbeaten economy) to honor those who died then?
I digress.
Over at Sports Illustrated, Stewart Mandel explains why ESPN execs pulled a no-brainer when handing over the bank to broadcast SEC football. Andy Staples elaborates by noting other conferences may play fancier football, but NOBODY else exhibits the passion of SEC fans.
"The next time you meet someone who claims to be a die-hard Red Sox fan, ask him how many magnets he can fit on his RV. That's why the two networks will pay a combined $3 billion over the next 15 years to televise SEC sports."
Unfortunately, it doesn't look like those RVs will be driving down I-69 in Arkansas anytime soon.
Also noteworthy, Southerners are taking over the G.O.P. … duh, you mean that's something new? I'd suggest keeping an eye on this white Southern terrorists recently arrested and headed to court today.
By the way, I'm trying to revamp what appears in The Southerner Journal. I assume most of you would be more interested in stuff about the South, much as what appears linked here. I've started a new blog featuring my Perpetual Notions, which focuses more on my interests and keeps alive a column started as an undergraduate.
If there's time to write "news" for a regional audience, you'll still see it here first. (If you have an article you think worthy of regional interest, pass it to us via e-mail: mail@southerner.net. We ain't making money, but we give bylines worth something as we won't post just anything).
Whenever there's crossover from my column, I'll still post here; also, you will only find this "Around the South" column on this site. In general, expect to see more links about things that interest (or piss off) the Southerners who still cling to a regionalism unlike other areas of the United States.