Breathing good, I'm in the yard workin' but I saw this and though I should pass it on; yes, folks, the following is a press release but ya know …
-rws
*******

Buy tickets now for the 2009 Eureka Springs Blues Weekend at www.EurekaSpringsBlues.org! This year's Blues Weekend will be on May 28, 29, 30 & 31, and features a lineup that Blues Festival Guide describes as "a who's who of the blues".

Presented by the 1905 Basin Park Hotel, the 2009 Eureka Springs Blues Weekend will feature Guitar Shorty, Hubert Sumlin & the Buddy Flett Band and Joe Louis Walker headlining evening shows in The Auditorium May 28, 29 & 30 respectively. For acoustic guitar lovers, we have Delta Blues legend David "Honeyboy" Edwards headlining a special "Acoustic Afternoon at The Auditorium" with EG Kight and Mary Flower on Saturday, May 30th. Shows will also be held throughout the weekend in the 1905 Basin Park Hotel's Barefoot Ballroom and Ozark Room, Basin Spring Park and at various venues around Eureka Springs.
This year's Blues Weekend will be a fund-raiser for The Blues Foundation's Handy Artist Relief Trust and Turpentine Creek Wildlife Refuge. The HART Fund provides assistance to musicians in need, including acute, chronic & preventive medical & dental care, as well as funeral expenses. For more information, please visit www.Blues.org.
Turpentine Creek Wildlife Refuge is located seven miles south of Eureka Springs on Highway 23. It provides lifetime refuge to abandoned, abused, and neglected "Big Cats", with emphasis on tigers, lions, leopards, and cougars. Natural habitats have been built over the past decade to allow the "Lions, Tigers & Bears" to live in more natural surroundings. For more information, please visit www.TurpentineCreek.org.
During last year's Eureka Springs Blues Weekend, a pair of cubs were born at Turpentine Creek, one of which, "BB King," is sponsored by long time supporters of the refuge and producers of Blues Weekend, Lori and Charles "Rags" Ragsdell. Also, Candye Kane could not perform during last year's Blues Weekend due to illness, and The HART Fund helped pay her medical bills. These two events helped "seal the deal", and Blues Weekend became one of the few blues festivals in America that dedicates 100 percent of all profits to charity.
Other headliners appearing in The Auditorium and the 1905 Basin Park Hotel Barefoot Ballroom and Ozark Room include EG Kight, Moreland & Arbuckle, Candye Kane, Mary Flower, RJ Mischo, Lee McBee & the Confessors, Deanna Bogart and John Nemeth. Also, one-man band King Clarentz, International Blues Challenge winner JP Soars & the Red Hots and Ozarks Blues Society Blues Challenge winners Oreo Blue and Kory Montgomery & Isayah Warford will be opening acts.
MONTICELLO, Ark. – As many of my students know, I detest Led Zeppelin.
Not that they didn't make good music, but because they STOLE music. Granted, everyone covers songs by their influences, but Zeppelin actually claimed to have written the lyrics to songs originally written by luminaries including Willie Dixon, Howlin' Wolf, Muddy Waters, Blind Willie Johnson and many others. Were it not for people actually getting to the roots, few people might realize where rock'n'roll originated.
At least somebody's doing something about it.
This Saturday, Oct. 18, the Mississippi Development Authority's Tourism Heritage Trails Program, the Mississippi Blues Commission and Visit Hattiesburg continue to honor the roots of Rock and Roll at 8:30 a.m. by hosting the Mississippi Blues Trail Marker Ceremony.
Previous markers have been placed in honor of Dixon, Waters and Wolf, as well as Son House, Robert Johnson, B.B. King, Bo Diddley, Arthur "Big Boy" Crudup, Charley Patton and Magic Sam among others. For more information, please visit www.MSBluesTrail.org/blues_trail/.
NORTH LITTLE ROCK (June 1) – Believe it or not, I still get out to live music on occasion. Just not as much as I'd like.
Two weeks ago, I missed the Towncraft festival. I really wanted to catch the reunions of Ashtray Babyhead and Mulehead, as well as see Ho-Hum again. But I suffered from finals-lag. Instead, I get to see video clips here and there.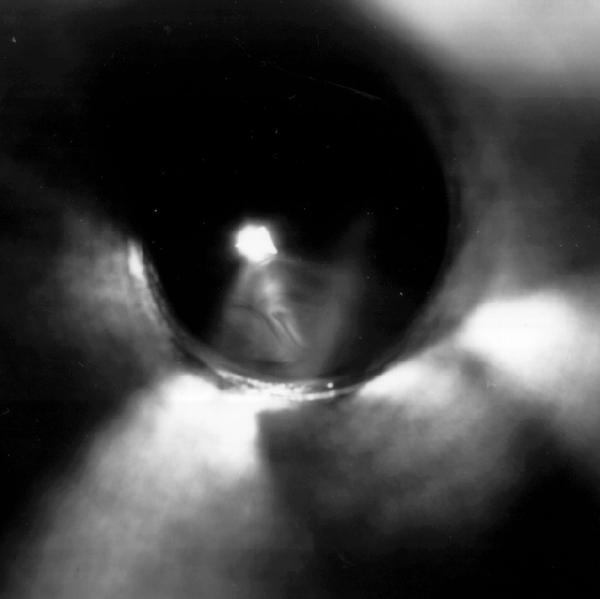 Original art for GRASSMUSIC for the Era
But I did take the time to catch a second reunion of sorts. But first a little background. Back in the mid-'90s, I met Chuck Brouillette, who introduced me to Jeff Davis and Mark Jones. Jeff and Mark played guitar in Grass, a blues-rock band that occasionally played around town. Chuck, Mark and I worked at Friday's. We all hung out with Micah Hall, Ron Hollis and Doug Morgan on the corner of JFK and McCain in North Little Rock. Those were crazy times.Read more: One Night at the White Water


Connecting the Dots
by Glynn Wilson
TUSCALOOSA, Ala., April 14 – The streets of downtown Tuscaloosa were practically deserted late Saturday afternoon when we rolled into town for the Third Annual Crawfish and Blues Festival, a testament to two facts. The rain kept most people away and the blues alone just doesn't have the drawing power it used to have in the South.
Maybe people have forgotten what B.B. King always said about the blues. It's not about being sad all the time. Its about celebrating the roots of American music that spawned jazz, soul, funk and rock 'n' roll.
Photo by Glynn Wilson
Josh Shurley, Hayes Dobbins and Amy Williams put down about 11 pounds of crawfish at the Third Annual Crawfish and Blues Festival Saturday in downtown Tuscaloosa.
Or maybe it's just that certain segments of the U.S. population are isolated from the blues, living in an organized religious cocoon. I suspect a Christian rock revival would draw more people in the South these days, and so would a country music festival or a hip hop convention.
But if the American public doesn't start reading between the news lines about global warming, there may be a major resurgence of the blues dead ahead.
There is some good news on the subject of climate change and pollution, however. You just have to dig for it.
In case you missed it, the U.S. Supreme Court rebuked the Bush administration last week for it's inaction on global warming, in a decision that the Associated Press reports could lead to more fuel-efficient cars as early as next year.
That may be a tad ambitious, but the court, in a 5-4 ruling in its first case on climate change, declared that carbon dioxide and other greenhouse gases are air pollutants under the Clean Air Act. Duh!
The Environmental Protection Agency has the authority to regulate those emissions from new cars and trucks under the landmark environment law, the court said, and the "laundry list" of reasons given by the Bush administration for declining to do so are "insufficient."
The reasoning in the court's ruling also appears to apply to EPA's decision not to impose controls on global warming pollution from power plants, a decision that has been challenged separately and will have a major impact on the future air quality in places such as Alabama.
High Court Rebukes Bush on Car Pollution
The ruling should influence a lower-court fight over pollution from four Alabama Power plants.
In a unanimous decision with industry wide implications, according to the AP, the Supreme Court ruled against Duke Energy Corp. in interpreting how emissions increases should be measured when utilities upgrade power plants.
Utilities, including Alabama Power, had argued for an approach allowing them to expand capacity annually without triggering requirements for expensive new pollution controls. But environmental experts say the decision will trickle down to pending cases across the country, including the EPA's case against Alabama Power for problems at its plants in Shelby, Walker, Greene and Mobile counties
Supreme Court Ruling Could Sway Alabama Power Pollution Case
For those of you who take the position that unfettered corporate capitalism is a better governing model than a strong regulatory federal government, how do you respond to this fact?
Just days after the high court's ruling – and this is a Supreme Court with a majority of members appointed by Republican presidents – Alabama Power issued a press release saying the company decided to take a step toward improving air quality in the Birmingham area by adding one of the world's largest scrubbers to its Walker County plant. While the company has had the technology and the money to make this change for years, only in the wake of the ruling did it announce the spending of $261 million for a scrubber to be installed next year on its coal-burning power plant near the Jefferson County-Walker County line.
The aging plant is required by the U.S. Clean Air Act to install the scrubber to remove pollution from three of its stacks to decrease sulfur dioxide emissions by 98 percent and also reduce the emissions of mercury and fine particles. Power plants are the largest source of soot and ozone in the area, the most significant corporate, point source of pollution that keeps Birmingham out of compliance with federal rules every summer. The other big sources are old cars and trucks and the absence of an auto inspection program with teeth.
Studies show that particulate pollution can reach the lungs and the blood stream and cause lung cancer and heart disease.
A subsidiary of Southern Company, Alabama Power has a virtual monopoly on power generation in the state, serving 1.4 million homes and businesses. Most of the power comes from aging coal plants, and estimates show it would take an expenditure of $3 billion to bring those plants into compliance just with current environmental standards – by 2012.
Alabama Power Installing Big Scrubber in Walker County Plant
Meanwhile, the power company spends millions of dollars influencing the mainstream, corporate media in Alabama by advertising itself as an environmentally friendly company. In academic circles, we call that "green washing."
Watch the news this week for another local example of green washing.
Samford University's Center for Environmental Stewardship and Education will host a symposium April 21 where nationally renowned leaders in science, religion and the environment will come together to discuss "saving life on earth."
E. O. Wilson Coming to Birmingham April 21
The problem with the conference is that the big name sponsor is Vulcan Materials, one of the worst corporate polluters on the planet.
We will be there to cover the event – and raise a little hell while we're at it. Isn't that what the alternative Web Press is about?
Who knows? If something major is not done to reverse climate change due to global warming from the burning of fossil fuels for energy, the blues may make a major comeback.
Personally, I would rather see a sea change in attitudes and a new economy emerging from new technologies.
I would rather start with the blues as a base and concentrate on creating new forms of music by combining the best influences of jazz, blue grass, rock and folk.
Dog knows America could use a new round of protest songs. Maybe we will live to see a cleaner day when the wind actually blows in March, the showers come in April – not winter storms – and the spring bird migration starts on time…
Photo by Glynn Wilson
Topper Price wails the blues in the background at the Third Annual Crawfish and Blues Festival Saturday in downtown Tuscaloosa.