One Night at the White Water
NORTH LITTLE ROCK (June 1) – Believe it or not, I still get out to live music on occasion. Just not as much as I'd like.
Two weeks ago, I missed the Towncraft festival. I really wanted to catch the reunions of Ashtray Babyhead and Mulehead, as well as see Ho-Hum again. But I suffered from finals-lag. Instead, I get to see video clips here and there.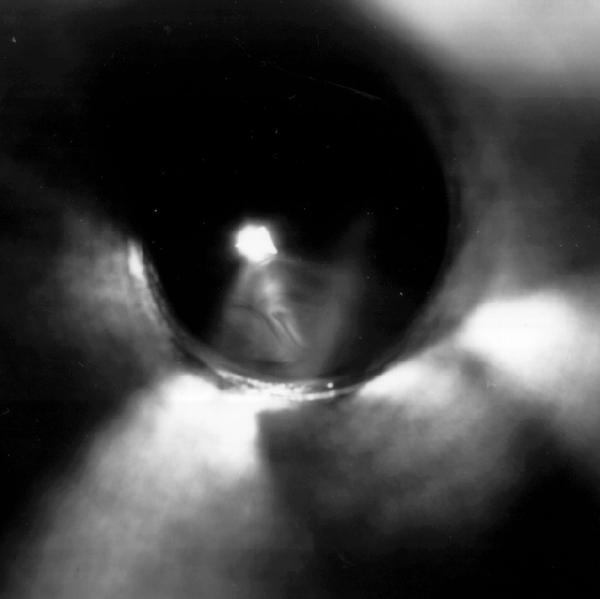 Original art for GRASSMUSIC for the Era
But I did take the time to catch a second reunion of sorts. But first a little background. Back in the mid-'90s, I met Chuck Brouillette, who introduced me to Jeff Davis and Mark Jones. Jeff and Mark played guitar in Grass, a blues-rock band that occasionally played around town. Chuck, Mark and I worked at Friday's. We all hung out with Micah Hall, Ron Hollis and Doug Morgan on the corner of JFK and McCain in North Little Rock. Those were crazy times.
Prior to my leaving Arkansas, Grass broke up. By then I knew everyone a little better, so I offered to provide backup vocals and cover art when Jeff made GRASSMUSIC for the Era. The cover art worked much better than the vocals, primarily b/c I came in to sing after fishing all day. A wicked sunburn knocked me down and out. So if you ever hear the disc, I'm on maybe four or five tracks.
We all kept in touch after I left the state. I'd catch up with Chuck and Jennifer whenever I'd come home, and I even got to spend a little time with Mark and V when they lived in Fayettenam. Jeff visited me in Knoxville and saw me at my worst when I was still in the throes of the worst heartbreak I ever lived through. To this day, when his friends tell me they've heard about me, I don't know what to say. 😉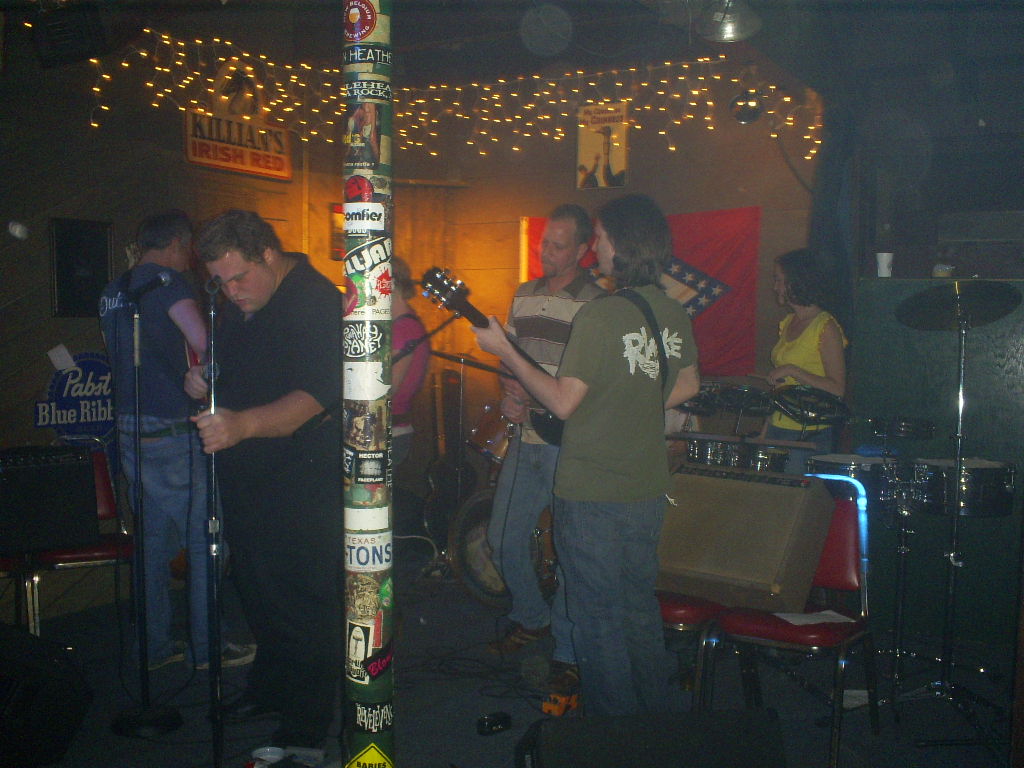 Ready, Turn, Stoned at the White Water Tavern
But enough of the past. Unlike the Towncraft festival, which brought together people who swore they'd never play together again, Grass did not have a reunion. But Chuck and Veronica opened the May 22 show at the White Water Tavern in a new band called Ready, Turn, Stoned. I'd describe their music as southern blues punk. I don't think any song lasted longer than a couple of minutes, but you could tell they loved to play together. I thoroughly enjoyed it and plan to see them again.
A second band (I think they were called They Got High on Drums, but I can't be sure) played while we sat down and drank a little. Jeff introduced me to Annie Ellicott, who now sings for Jeff's new band, Ben.Ben. She adds a great flavor to Jeff's experimental music, which I'll just call jazz because that's what it reminds me of … something familiar but different every time I hear it.
On this night they actually performed as Jeff Davis and the Shuffle Band. I assume it's due to more people in Arkansas knowing Jeff than Ben.Ben. Still, they played some tunes I knew from back in the day, e.g. "City of the Blues," "Cat in the Rain" and "Mule in the Road." It's interesting to hear how those songs have progressed as Jeff's progressed. I look forward to an album at some time.
My wife had to work the next morning, so I sat with Chuck, Mark and V until intermission. After the set break, I stayed to watch a few more songs before heading to the after-party for Ready, Turn, Stoned. Although enjoyable, my body does not keep up as well in my late 30s as it did in my early to mid-20s. Needless to say, 3 a.m. doesn't sit so well on these old bones. But it was a great time.
Oh … one last thing. A few weeks prior to this show I'd e-mailed Jeff about the ill-fated Fields of Sound Music and Art Festival. He replied that Arkansas didn't even know he was gone. After the White Water show, I think they remember now. If you're in Oklahoma, take a moment to catch what Arkansas lost.
Jeff Davis and the Shuffle Band