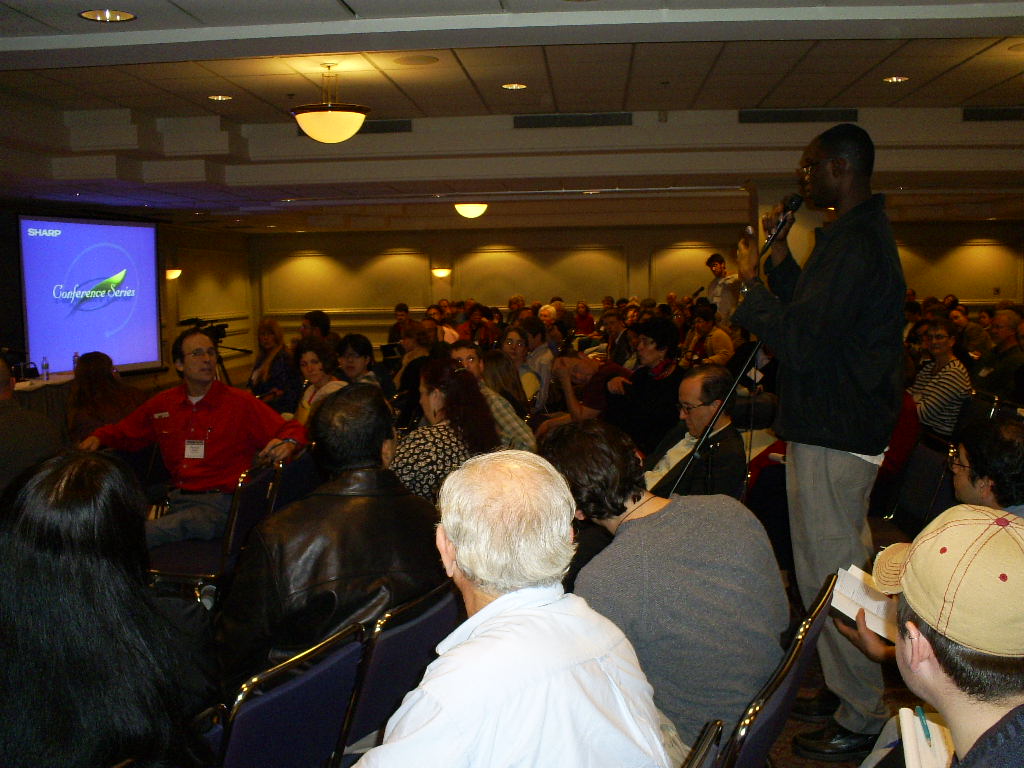 How do I? – John Gilchrist of Superspade.blogspot.com/ questions the panel on social networking and political change. Between the subject and the occasional bass from a session in an adjoining room, no one slept after lunch at this session.
MEMPHIS (Jan. 13) – The "Bubbling Up: MySpace, YouTube, Social Networking & Political Change" breakout session at the National Conference for Media Reform promised to cure the after-dinner sleepies by discussing the future of independent media and political activism through an examination of social media.
James Rucker, of ColorOfChange.org, helped the 2006 election coverage through Video the Vote, which recruited voting activists who had a camera or cell phone to document the disenfranchising of any voter.
"What you have with the Internet is a publishing platform that anyone can participate in," he said. "As we heard problems developing, we'd deploy a volunteer who'd signed up online. They'd document the problem and upload it to our site."
The site acted as a front end into the YouTube database, which Rucker said is hard to navigate due to its lack of consumable packaging. Video the Vote took the disparate videos and produced video essays, some of which were picked up by corporate media. Rucker plans to use the same idea for CopWatch, which will document police brutality.
"Everyone knows a story of police brutality," he said. "It's the kind of thing that's very hard to get a feel for what's happened when it's in print. With cell phones, people capture things of cops being rough."
Rucker said he believes in the power of citizen media and thinks it will change corporate media from the kind of force that it's been. While at the moment many of the smaller players are not necessarily trusted nor do they carry the brand name, Rucker looks to bloggers as an example that the market place has been forced to acknowledge.
"I actually think corporate media will have a hard time competing with people producing citizen journalism," he said.